After long weeks and sleepless nights with PowerBI, DAX and SQL I am proud to announce the next release of SQLWATCH. Although I have kept database changes to minimal and low risk (only one table added) I have redesigned and rebuilt the PowerBI dashboard from the grounds and thus I am going to keep it in beta whilst I am testing it. There are also few small issues and tidying up I am still dealing with.
Multi-Server Dashboard
Completely redesigned multi-server dashboard with dark theme. You can now see all of your servers and their issues on one screen. The Dashboard can now connect to multiple SQL databases simultaneously.
We can define a list of servers in the table within the dashboard itself:

Integrated Performance Counters Poster
I have incorporated the famous Performance Counters Poster from Quest Software by Kevin Kline, Brent Ozar and others which not only provides thresholds but also valuable insight into most metrics as you navigate through the dashboard. You can get a copy of the poster HERE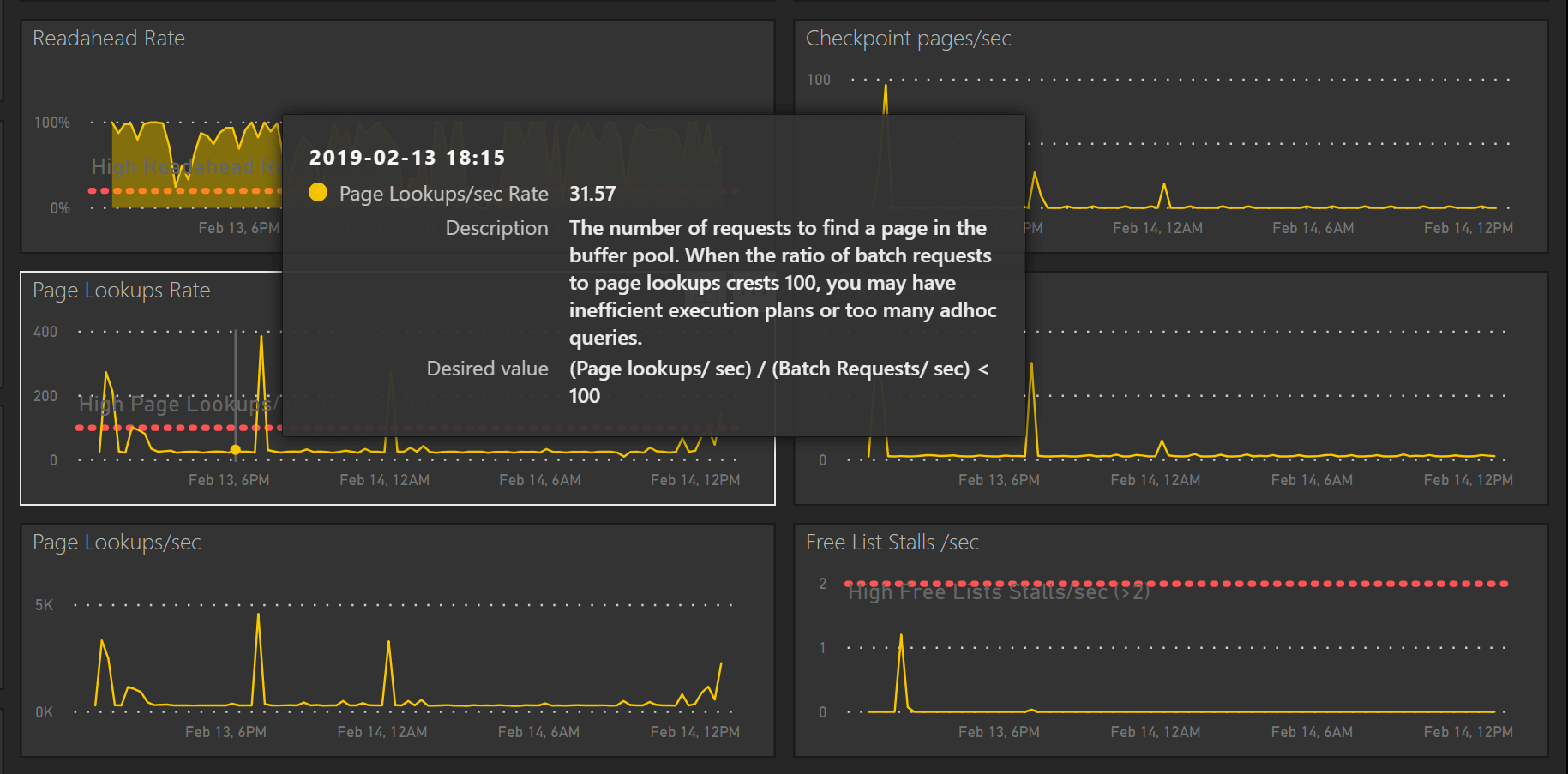 Issues and alerts
Based on the Performance Counters Dashboard SQLWATCH will now show issues on the dashboard. Although it will NOT send a notification as this is not supported by PowerBI. Sending notifications is on the to-do list.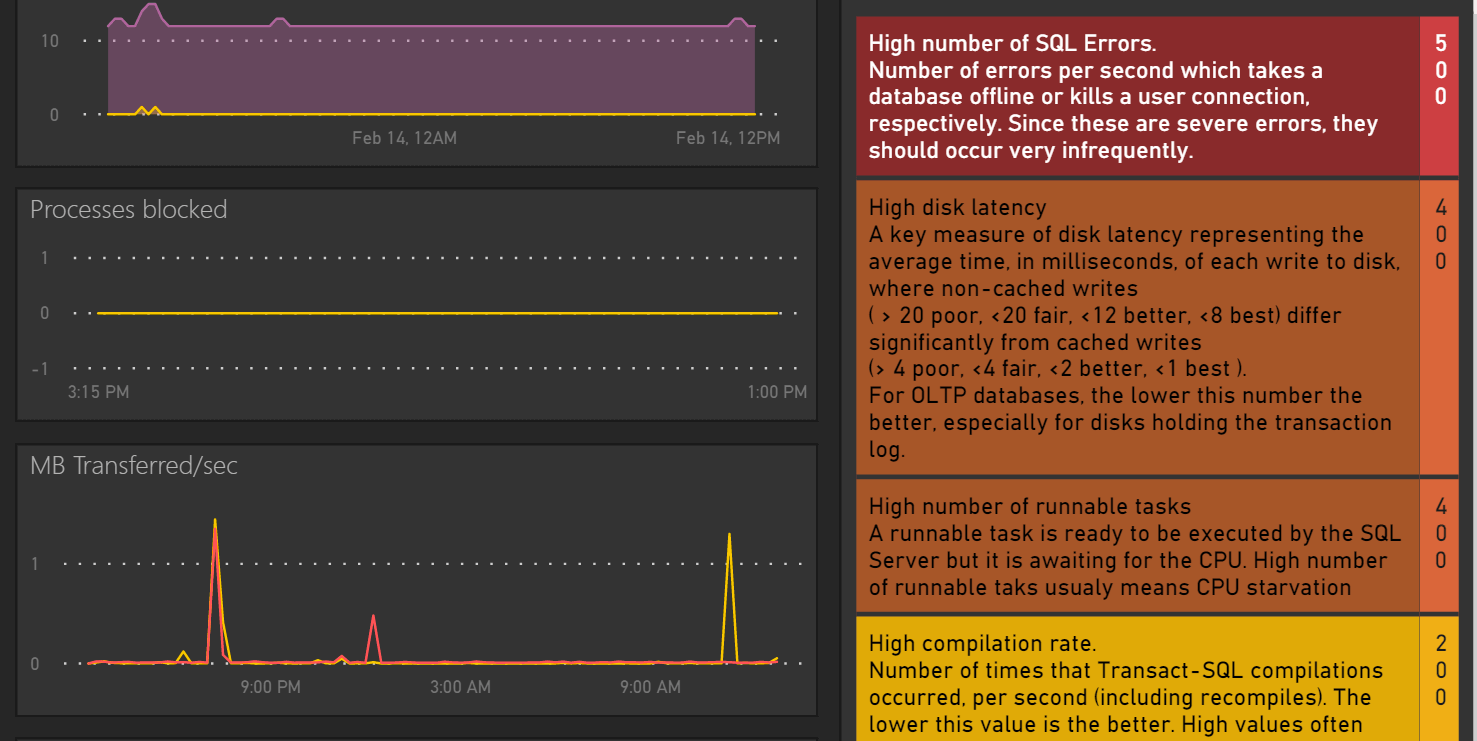 New collectors
Added collector for sys.dm_os_schedulers to better understand impact on the CPU
Integrated and improved missing indexes and disk utilisation
The separate Index and Disk utilisation dashboards have been integrated into the Performance Dashboard. The ultimate goal is to have all information on one dashboard. The previous reason for separating them out was to avoid loading months of historical disk utilisation when looking at last few hours of performance data. This is now parametrised and we can disable index and disk utilisation loads with parameters: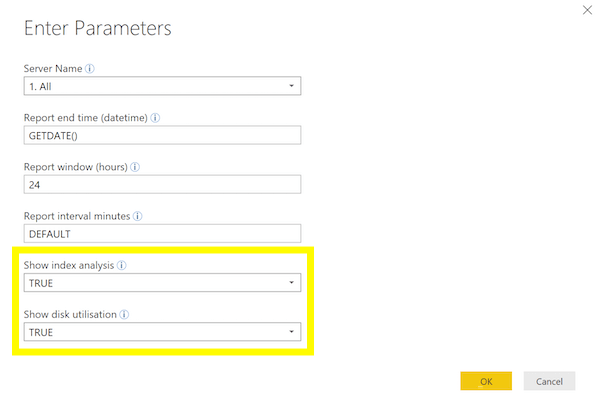 Bug fixes and improvements
Fixed a number of outstanding bugs and improved wait_stats collector to reduce storage utilisation.
Removed WhoIsActive tab
You may have noticed there is no WhoIsActive tab anymore. This is because I will soon be adding custom extended event sessions to capture troublesome queries. WhoIsActive is amazing but SQLWATCH was only triggering it every 1 minute thus potentially missing lots of troublesome queries that run between captures and it was tricky to transpose it into the Gantt chart view.
Getting started with the beta
All you have to do to get started is download the beta from HERE and add your servers to the list:
Edit Queries -> Go to query ref_servers in Static Reference Data folder -> Double click on Source in the applied steps section and type in or paste your SQLWATCH servers.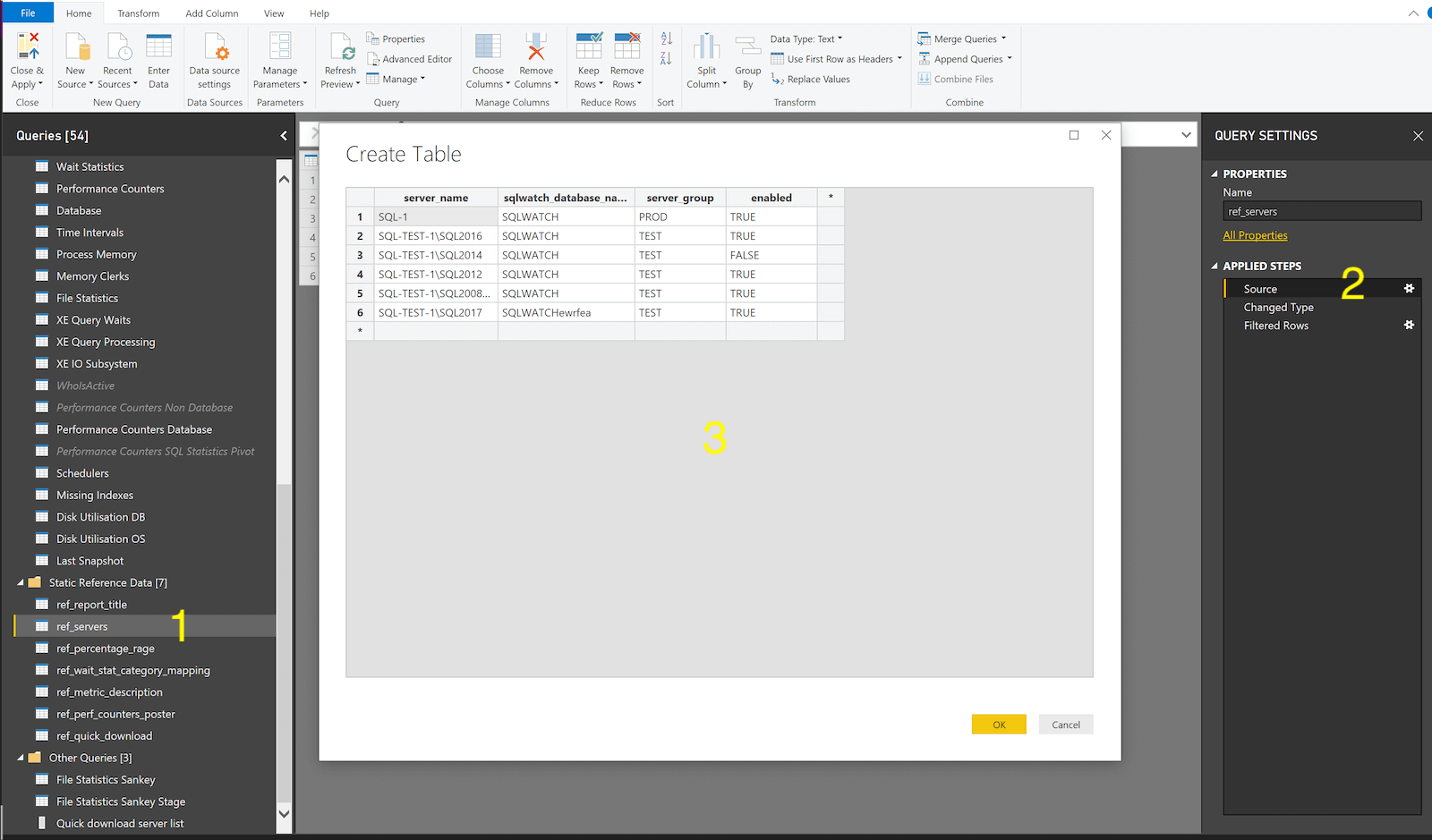 Feedback
Please do give feedback either in comments below, twitter or our SQL Community Slack channel.
Gallery