Connect to SQL Server where you want to install SQLWATCH and right-click "Databases" and click "Deploy Data-Tier Application"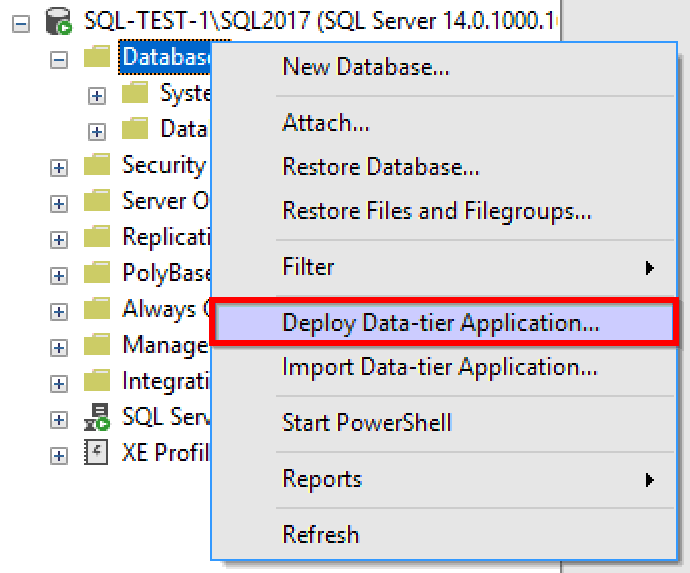 Next, find the DACPAC you have downloaded: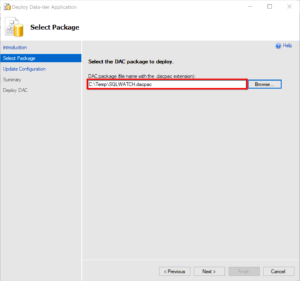 On the next page you can specify different database name – default SQLWATCH. If the database does not exist it will be created in the default location as in the server configuration. The post-deploy script loads reference data and creates SQL Agent Jobs. You can save it and review.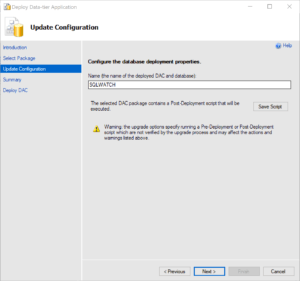 Click next for a summary screen and Next one more time to execute deployment. It can take a minute or two: